Think less about the product, more about people > Identify personas
Distribution Trumps Aesthetics all the time.
Your enabling behaviour change, moreso than just visual communication
Programs:
Sketch > Invision
Omnigraffle
Axure
Think about on and offline behaviours
Jacob Neilson – Usability book: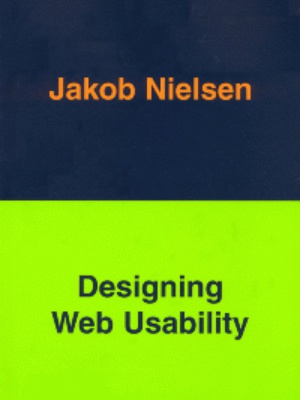 Can you afford to be less knowledgeable than your competitors? Over 100,000 Internet professionals around the world have already bought this book. Users experience the usability of a site before they have committed to using it and before they have spent any money on potential purchases. The web is the ultimate environment for empowerment, and he or she who clicks the mouse decides everything. Jakob Nielson, shares with you the full weight of his wisdom and experience. From content and page design to designing for ease of navigation and users with disabilities, Nielsen delivers complete direction on how to connect with any web user, in any situation. Nielsen has arrived at a series of principles that work in support of his findings: 1. that web users want to find what they're after quickly, and 2. if they don't know what they're after, they nevertheless want to browse quickly and access information they come across in a logical manner.
Behavior = getting people to experience that
Communication = Multiculturalism is cool
Verbs & Nouns
Coastgard > Free Structure > Changing to Military by introducing Bureaucratic barriers
Game > reach goal > real coins > to charity.
"As long as it is not local it dosen't effect me" > Courses
Tsunami's, Refugees is all sad, but is there Action? – NZ is very far away.
Wellington
if cause stays within Wellington
Its not just about raising money
We are looking at Community Culture in times of social media. Digital media + Social Media
Nature Vs White Noise
Twitter & Facebook are only transmitters – usually people sharing something funny.
Berlin – 1996 Karneval of Cultures.
When you stay digital you don't have the same quality of communication.
What makes community = Mutual Interest to get people together
Freemium games: Pay for Win, or Donate to win.
Game | Event | Community.
Ingress Yelp
Egghunt,
Zombie Run,
Solumn Island.
Have to meet through mobile  phone in order to progress
Trust / Clicks
Gen Y – dont want to go to meetings, They want to be there.
"So whats in it for me?"
Education Multiculturalism to get involvement.
Networking | Friendmaking | Engaging
You as a single person can make a difference and dent. Raise self esteem and donate whatever.
Create events with MUTUAL INTEREST eg Spearfishing, diving, race. Mutual interests from South Africans, Maori etc..
Self explanatory on how it unfolds experience for user.
User Experience important parts: Where, why & how to get back.
Must, should, could, wont
Digital Immigrant / Digital Native
Stephen Olsen, Public Relations